An Energy Management System provides insight into energy consumption and potential energy savings.
Energy Management Systems can vary greatly depending on the building. Beveco makes complete Energy Management Systems tailored to the requirements and wishes of the user and environment. Due to rising energy prices and the need for a better environment, the demand for EMS' is increasing.
Energy management system for commercial and social real estate
Sustainability requirements for buildings are becoming increasingly strict: from 1 January 2023, for example, offices must have at least an energy label C. Effective energy management of your buildings is becoming increasingly important. As a property owner or as a manager on behalf of the end user, do you want a single overview of the energy management of your commercial property? With our energy management software, you operate and manage all your separate technical systems, such as climate control systems and TES installations, in one central place. You can then improve your measurement and control strategy based on the available data.
Our building and energy management platform is also often used for social real estate such as hospitals, healthcare facilities, and government buildings and offices. Are you a housing consultant? We would also be happy to work with you! Contact us directly.
Make your buildings more sustainable

Convert data from the energy monitoring software into insights and actions, and thus make your real estate more sustainable.

Lower the energy bill

Take data-driven action to reduce the energy costs of all the buildings you manage.

Monitor air quality

We can link not only your existing measurement and control technology, but also wireless sensors to the energy management platform. Also for temporary measurements.
What's possible?
At Beveco we offer various options for dealing with the energy consumption of your area. Check out some of the options we offer here:
The advantages of an Energy Management System (EMS)

Clear dashboards
The information in the Energy Management System (EMS) is displayed graphically in a reliable, clear and uniform manner. Through dashboards and reports you have control over your energy consumption and you are informed in real time about your energy costs. The content is tailor-made and can easily be adapted to your wishes.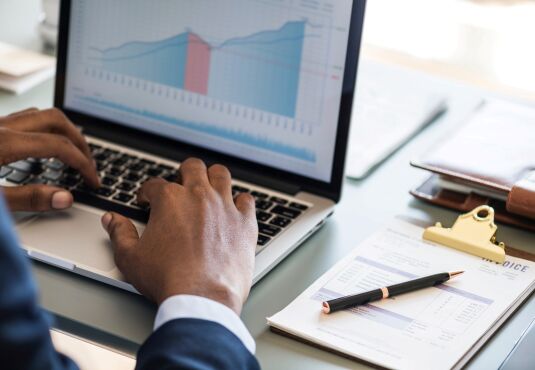 Energy monitoring
Reduce your energy costs with an advanced web-based energy monitoring system. Systems specially designed to analyze energy savings. Energy consumption, costs and savings can be seen at a glance.
Automatic notifications
The data from your Energy Management System (EMS) is analyzed using KPIs (Key Performance Indicator). If a KPI is outside the predefined limit value, an automatic notification will be sent by e-mail, SMS or as a push message in our app.
Analytics
The analytics takes the data generated by the technical systems and sensors and stores the historical patterns and real-time notifications. Users can use this to solve previously unidentified operational problems for better performance.
Look to the future with our integrated energy monitoring software
Our integral energy management system grows with you in a modular manner. The software can be expanded indefinitely with various measurement and control systems, so that you can monitor and control the comfort of your real estate in an ever smarter way.
Thanks to the linking of smart measurement and control technology such as cooling, air treatment and thermal storage systems to the platform, we are achieving increasingly smart buildings (Smart Buildings). Think of smart technology such as increasing the air supply when the lighting is switched on, because someone is in that room then. In short: with our energy management system, your buildings are getting smarter and you gain maximum control over the sustainability of your real estate.
Using an EMS you can register and monitor the use of gas, water and electricity.
With the collected data, you can have your systems 'smart' controlled by the Energy Management System (EMS), which allows you to minimize energy consumption. Our EMS is built and expanded in a modular fashion.
Energy and climate control for data centers: data center management system
A good example of the reliability of our management platform is its application in data centers. These specialist facilities with mission-critical ICT equipment require strict tolerances for cooling and air quality. Continuous monitoring of climate systems is therefore essential in this sector. We implemented our energy management system at, among others, the largest data center provider in the world: Equinix. View the case study here.
Curious about how our software works in real time?
Request a free demonstration!
Complete the form below and you will be contacted by e-mail within one business day.
Do you have any further  questions? Please contact us or call us at +31 186 659030.