One integrated solution in the field of system integration for building automation.
Beveco builds a complete Building Management System (BMS) in which all kinds of technical systems are integrated, such as climate control, fire detection, access control, burglary signaling, intercom, CCTV and many other systems. These are assembled into a complete BMS by means of intelligent links. This creates a clear graphical user interface that does not require specific knowledge of the underlying systems for daily use.
Building management software for commercial and social real estate
As a property owner or as a manager on behalf of the end user, do you want a single overview of the various, complex building automation systems of your commercial property and do you want to add value to your objects? You operate and manage all your separate technical systems centrally with our building management software. By making optimal use of the data you manage on the platform and converting it into information, insights and actions, you add a lot of value to your objects. Our management platform is also often used in social real estate such as hospitals, healthcare institutions, and government buildings and offices. Are you a housing consultant? We are also happy to work with you! Contact us directly.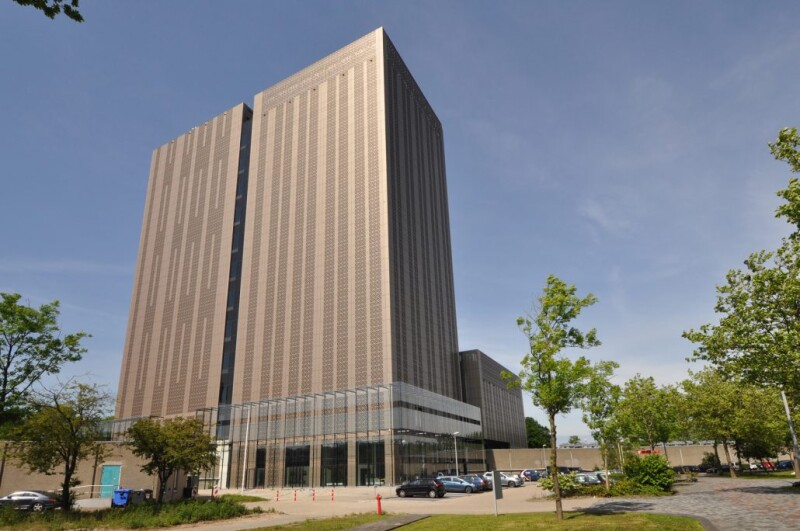 Improve the occupancy rate of your real estate

Monitor occupancy by relating space reservation data to space utilization.

Reduce the maintenance costs of your properties

Connect your technical systems with the platform and gain real-time insight into the operation, status and failures of systems. Clean specifically in areas that have been occupied.

Save on management and outsourcing

Thanks to the overview and the user-friendliness of our BMS, you need less staff to monitor your buildings. This way you save on management and outsourcing.

Meet sustainability requirements

Connect your measurement and control technology for climate, air quality and energy management to the building management software and use this data to make your buildings more sustainable.
Improve the efficiency of your buildings with accessible building management data
Does your facility service not have the time or capacity to interpret data in the field of building management and automation? With our integrated BMS you get a grip on this and improve the efficiency of all your buildings. From targeted cleaning based on actual space utilization, to automated parking spaces with license plate recognition. Or direct the emergency response team on the basis of an incident, combined with the current visitor registration. Signals can be set as desired: think of a notification and switching on a video image when reading an access card from your staff. With our building management software you can raise your real estate to the level of Smart Buildings!
Look to the future with our integrated building management software
Our integral BMS system grows with you in a modular manner. The software can be expanded indefinitely with additional links and features, so that you can monitor and control the security, safety and comfort of your property in an increasingly smart way. This also includes energy management systems. We built a building management system for WTC Schiphol in which access control, security, fire prevention and service come together. The system is web-based and an app is also included. View the case of this project here.
The advantages of a Building Management System (BMS)

Reports and dashboards
Dashboards and reports can be used for specific management information within the Building Management System (BMS). It is possible to adjust the dashboards and reports as required and to send them automatically and/or periodically to the responsible user(s).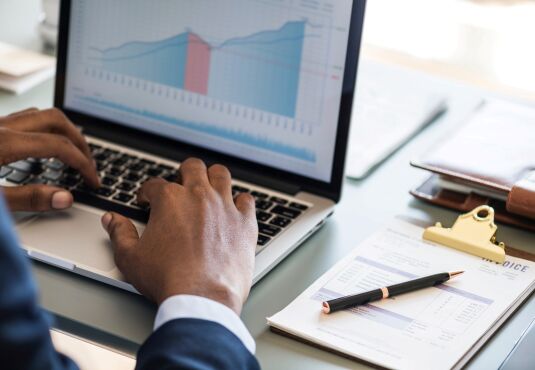 Management information
The Building Management System (BMS) offers a wealth of management information. Both the current and the historical situation can be displayed. Information can also be exchanged with other software, such as FMIS and ERP packages.
Function-dependent authorization
By means of function-dependent authorization, a user only gets access rights to the systems that are important to him/her. Authorization can be defined per user, user group and system by the local administrator(s).
Notifications and messages
Real-time reports and faults are presented in the Building Management System (BMS). These messages can easily be automatically forwarded by e-mail, SMS or as a push message to our app.
Data exchange with facility software
By connecting the Building Management System (BMS), with a bi-directional link, to a Facility Management Information System (FMIS), data, reports and malfunctions are directly passed on to the facility organization. This makes both systems more valuable to your organization.
IoT solutions for Smart Buildings and Smart Cities
Our building management platform facilitates customized IoT solutions for smart cities and smart buildings. In this way, together we arrive at an increasingly smarter, future-proof solution for your real estate. When setting up building management software, we always look at all (technical) facets of your building, group of buildings or city. Which sensors and installations are already available and which useful data does this result in? How can we expand this with new techniques to make these processes even smarter, for example in the field of space occupation, facility management or air quality? We then set up a broad real estate solution on the GBS, tailored to your situation and your wishes.
Would you like to discuss a future-proof interpretation of your building management?
Complete the form below and you will be contacted by e-mail within one business day.
Do you have any further  questions? Please contact us or call us at +31 186 659030.